Garden Fence
We have ready made garden fence kits or we can help you create a custom garden fence to suite your needs.
Features of our garden fence kits include:
Easy installation

Rodent chew barrier

3-cable support system

Superior corner and end post bracing system
Looking for a custom kit? We can help!
All of our garden kits come with the exclusive Benner Deer Fence Co. reverse sleeve installation method which makes post installation a breeze.
Our garden kits include chew proof metal fence along the bottom to keep bunnies, ground hogs and other unwanted rodents out of your garden.
A 3-cable support system is included in all of our kits. The top cable supports the top of the poly fence and gives the fence a formal look. The middle cable supports the top of the metal fence. The bottom cable is an 8-gauge metal cable that secures the fence to the ground and is fastened to the bottom of each post.
All of the corner, end and gate posts include a superior bracing system, exclusive by the Benner Deer Fence Co. Each brace pipe is secured to the corner or end post at one end, and the other end is secured to the next post. This prevents movement of the end and corner posts and lengthens the life of the fence system.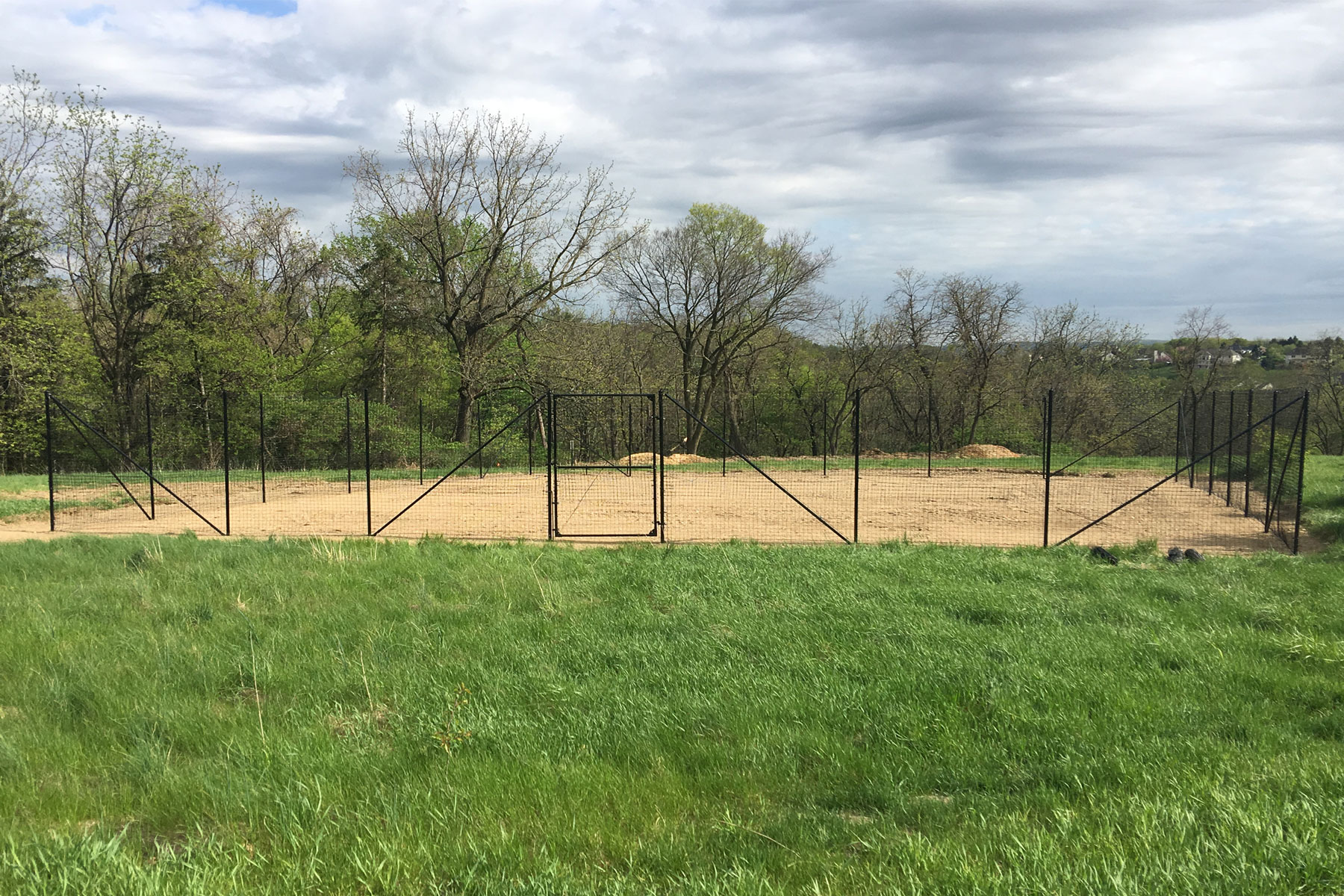 Featured Garden Fence Products